What Is Vaginal Mesh?
Vaginal mesh is an implant used to address pelvic health issues including organ prolapse and stress urinary incontinence. The mesh is similar to a net, made from medical grade materials and provides additional support to the pelvic floor. Mesh has been used in pelvic floor repair in women for over 50 years and our doctors have performed thousands of mesh implants and are expert in removal and management of mesh problems.
For more Patient FAQ's, please click here.
Why Would Vaginal Mesh Need to be Repaired?
Some conditions, including stress urinary incontinence and severe vaginal prolapse, are best treated with mesh in order to enhance long-term outcomes from the surgery. There are multiple studies involving mesh slings (17 year outcome data) and their safety as well as studies about sacralcolpopexy and its safety and outcomes. Again, our doctors have performed thousands of these and are expert in their placement. That said, complications can occur sometimes and although these are usually not serious or severe, the physicians at Southeast Urogyn treat vaginal mesh-related complications, many times as a result of mesh surgeries performed elsewhere. Remember, experience matters so complications occur much less frequently with increasing surgical experience. Complications occur for a wide range of reasons including how the procedure was performed, the type of material used, how the mesh was placed, and how the body heals around the material. Whatever the case, we are here to help With years of experience and high-quality service, the surgeons at Southeast Urogyn counsel mesh complication patients to discuss treatment options and possible outcomes. The doctors are also aware that mesh is not an option for some women, whether just a personal desire to not have it implanted or some other reason, they respect your opinions and wishes and can offer non-mesh based repairs as desired and will discuss outcomes and potential complications with you in detail.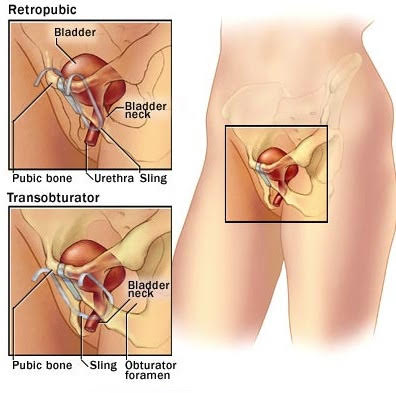 Is Vaginal Mesh Safe?
While there has been some conflicting information released about the use of synthetic mesh materials for the repair of pelvic organ prolapse, clinical research shows that, like all medical procedures, there are benefits as well as risks associated with a procedure. It should be noted that the FDA report was specific to use in "vaginal mesh implants" and not mesh put in for slings and sacralcolpopexy. The surgeons at Southeast Urogyn are fellowship trained urogynecologists with decades of experience. They have helped develop the proper techniques and lead the Mississippi medical in experience with proper mesh placement. Our doctors carefully evaluate possible candidates for mesh surgery and spend a great deal of time in discussions with our patients regarding the procedures.
Since 2005, the doctors at Southeast Urogyn have performed mesh-based surgery on over 2,000 patients. Their experience and training enabled them to decrease the risk of complications by placing the mesh properly and in the most minimally invasive approach possible. For other questions about mesh, visit the following pages.
http://www.augs.org/p/cm/ld/fid=814
http://www.augs.org/p/cm/ld/fid=807
http://www.augs.org/p/cm/ld/fid=808
http://www.augs.org/p/cm/ld/fid=819
https://www.aagl.org/urogynecology-sig/an-update-on-existing-guidelines-and-position-statements-for-the-credentialing-of-pelvic-surgeons-performing-complex-urogynecological-procedures/
http://www.fda.gov/MedicalDevices/Safety/AlertsandNotices/PublicHealthNotifications/ucm061976.htm
http://www.fda.gov/MedicalDevices/ProductsandMedicalProcedures/ImplantsandProsthetics/UroGynSurgicalMesh/ucm345230.htm